Sono giá passate due settimane dal mio viaggio a New York. Sono stata solo per una settimana ma davvero molto intensa. Nonostante fosse metá aprile faceva ancora molto freddo, ma tra maglioni, sciarpe, guanti e stivali impermeabili imbottiti non ho patito troppo il freddo. Non essendo la prima volta per me a New York, ho evitato i classici musei, la vista dall´Empire State Building e il tour alla statua della libertá ed ho approfittato per andare alla scoperta di locali e ristorantini nei vari quartieri di New York.
Durante il mio soggiorno ho alloggiato nell´Hyatt Herald Square Hotel, nella 31 vicino all Empire State building. Lo consiglierei piú che altro per l´ubicazione trovandosi vicino all´Empire State, Madison Square e Union Square, una zona piena di ristoranti, bar e negozi carini.
Ecco alcuni dei ristoranti e locali dove sono stata che raccomando fortemente.
BRUNCH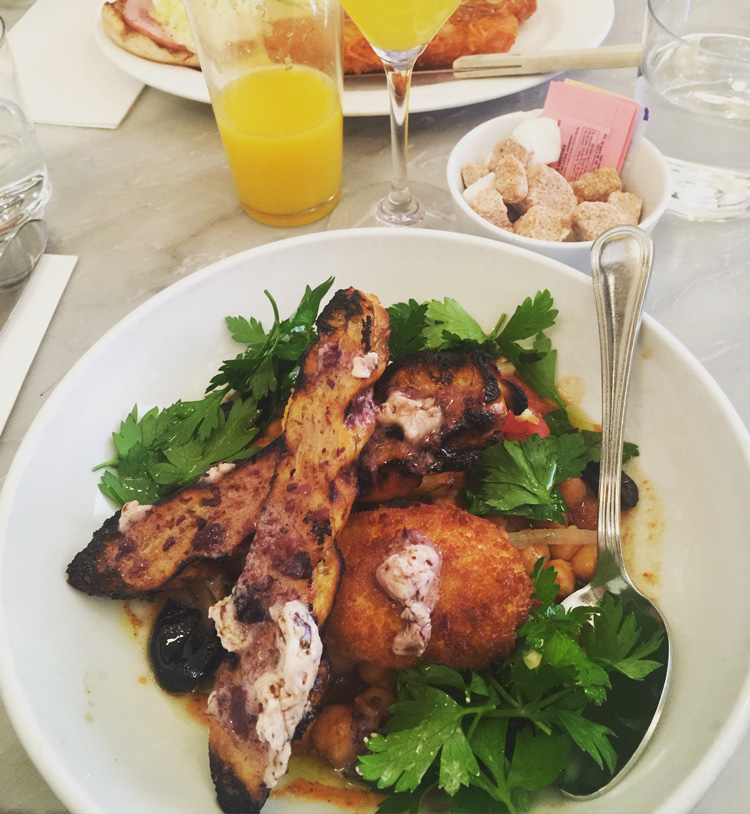 Prune, 54 East 1 ST, East Village.
Locale piccolo ed accogliente. Siamo stati la prima domenica per il brunch. Abbiamo dovuto aspettare una mezz´ora per entrare perché c´é sempre molta gente.
Abbiamo preso i classic eggs benedicts e gli spicy Stewd Chickpease e bevuto il coktail mimosa a base di champagne ed arancia.
Da non perdere!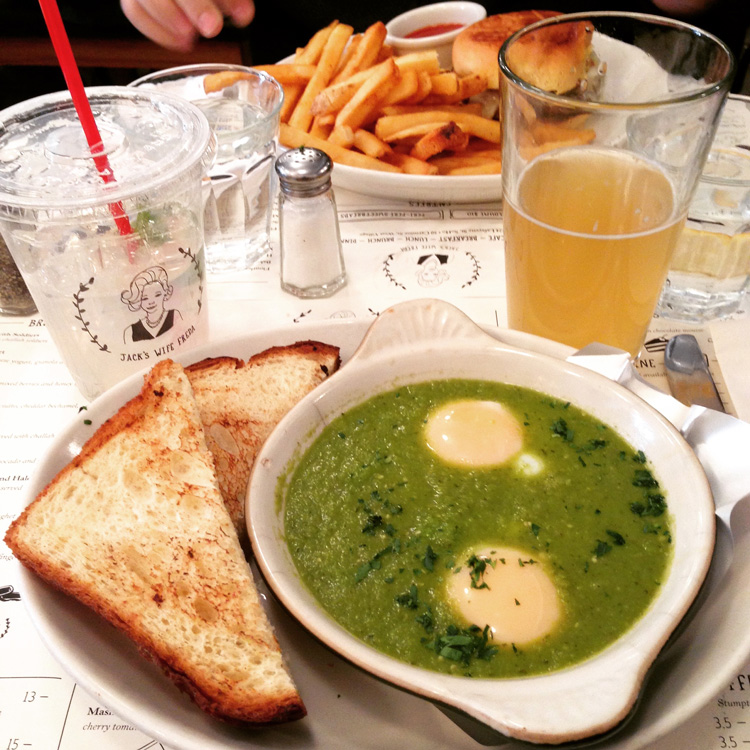 Un altro locale molto di moda per il brunch é Jack´s Wife Freda a Soho, 224 Lafayette Street – Tra Spring e Kenmare Street.
Ho mangiato il Shakshuka, un piatto a base di uova in camicia e salsa di pomodoro, peperoncino e cipolla speziati con cumino, molto buono! Il pranzo ideale per affrontare un pomeriggio di shopping per i negozi di Soho.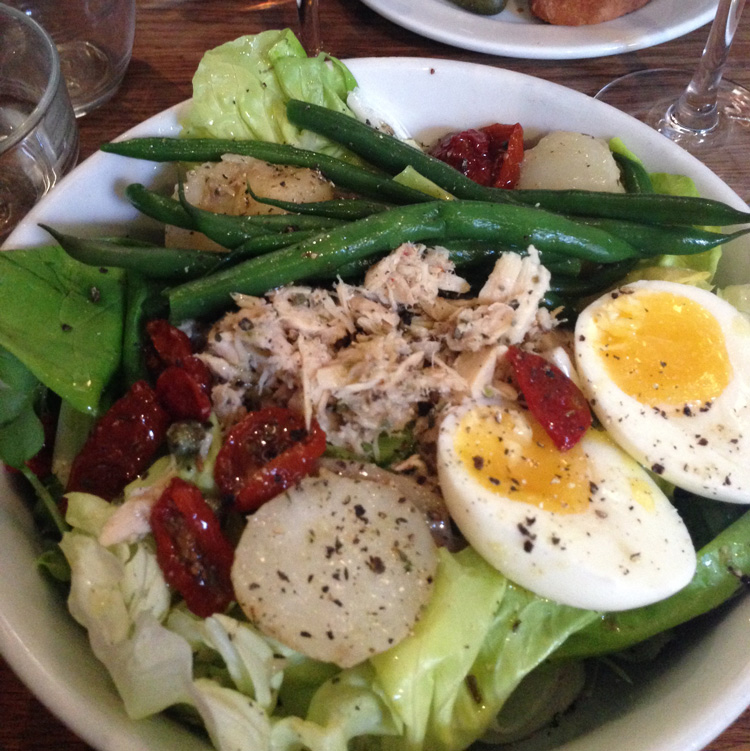 Buvette gastrothèque, 42 Grove Street, West Village
Ottimo locale francese nel West Village, trés trés chic!
FAST FOOD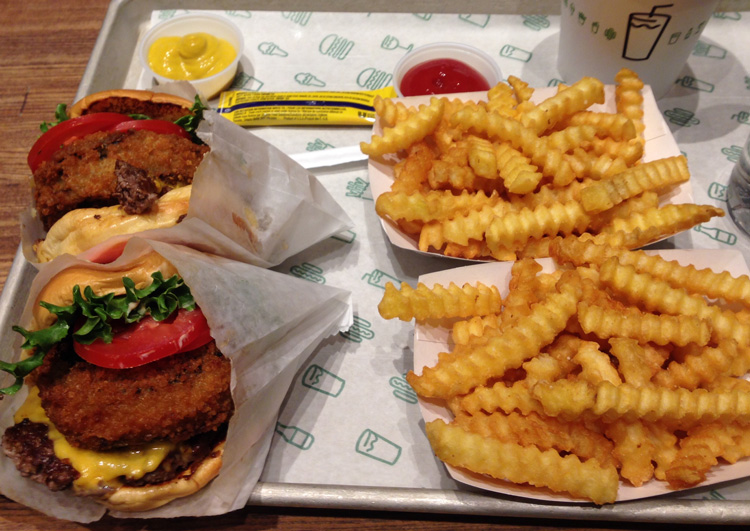 Shake Shack
Ce ne sono molti in giro per New York e gli hamburger sono davvero strepitosi. Ci sono stata due volte durante la settimana. Assolutamente non ci si puó non passare.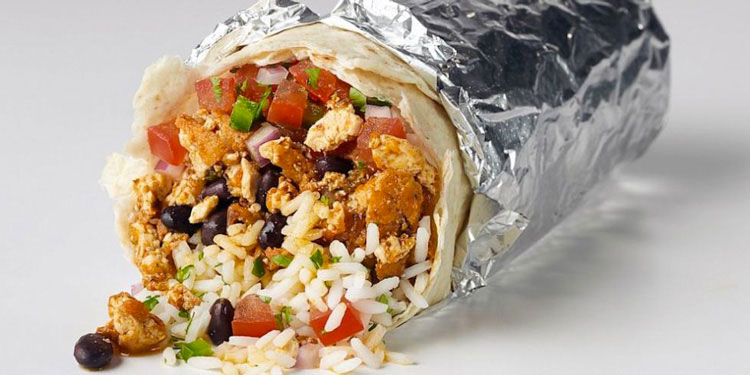 Chipotle
Ce ne sono un po ovunque di ristoranti di questa catena. Il cibo non é una meraviglia ma se cerchi un fast food tex-mex economico puó essere una buona scelta.
PIZZA AL TAGLIO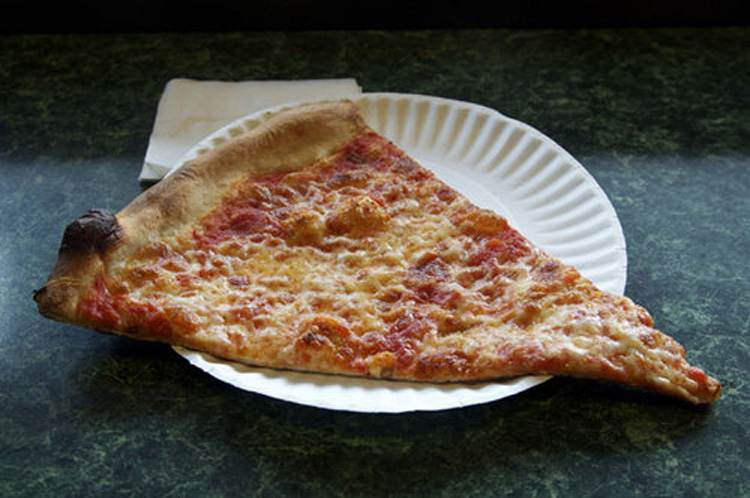 Joe´s pizza, 150 E 14th St, Union Square.
É la pizzeria al taglio dove lavorava spiderman. Pizza buona, quasi italiana, se passi per Union Square facci un salto!

Artichoke Pizza, 328 East 14th St, vicino al Chelsea market.
Il trancio di pizza é grande e molto buono, perfetto dopo una passeggiata lungo l´highline.
CENA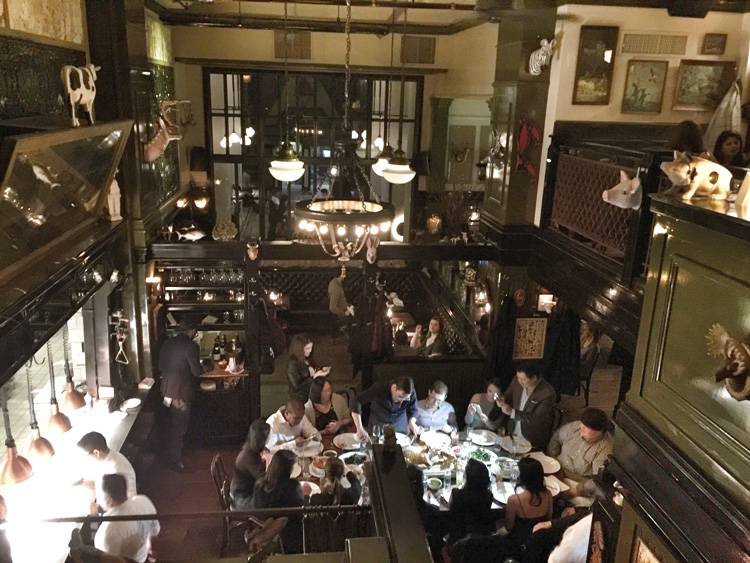 The Breslin Bar and dining room, 16 west 29th St, zona Flatiron Building.
Ci sono entrata per caso la prima sera a New York perché era vicino all´hotel. Abbiamo preso un changrilled lamb burguer e curried lamb shank, entrambi buoni, ma vale la pena andarci soprattutto per il locale, giovane ed affollato, molto New York Style.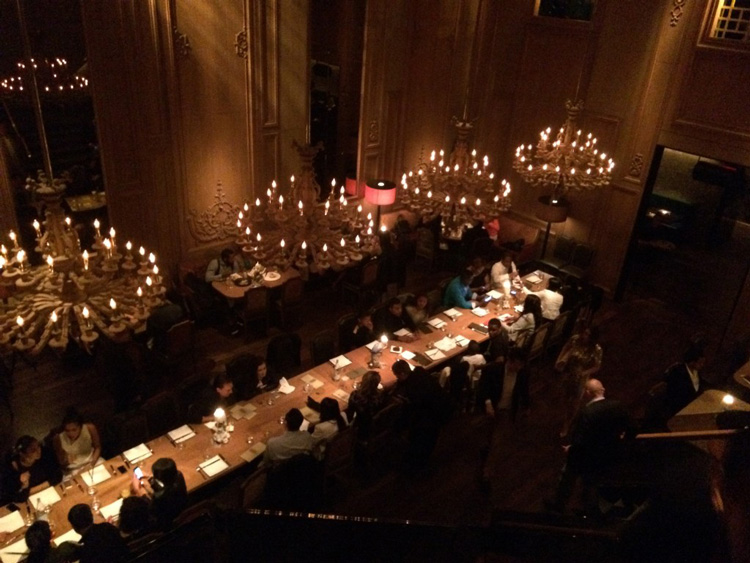 Buddakan, 75 9th Av. Chelsea, zona Chelsea market.
Bellissimo ristorante di cucina orientale, credo sia stata una delle cene migliori della mia vita! Per la cronaca, si tratta del ristorante dove Carrie e Big nel film Sex and The City celebrano il loro fidanzamento con gli amici.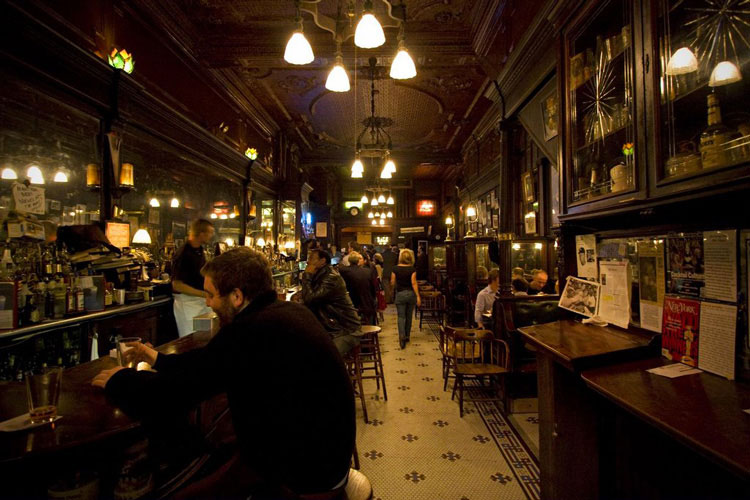 Old Town bar, 45 East 18th Street, Union Square.
Locale antico, rustico, tipo pub. Abbiamo mangiato un buon cheeseburger classico.
Se stai bene attento lo potrai riconoscere in vari film e serie tv! (Billions, Sex and the City, Gossip Girl.. solo per citarne alcuni).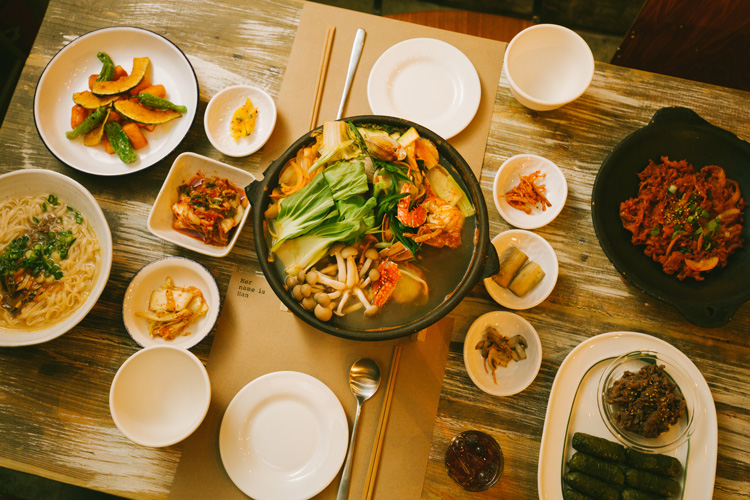 Her name is Han,17 E 31st St. Korea Town, zona Empire State Building.
Ottimo ristorante di cucina coreana, ben arredato, grafica del menú bellissima, veramente consigliato. Mi sono innamorata del tofu e degli spicy assorted seafood.
COLAZIONE
City Bakery, Union Square
Sono andata in questa bakery per provare la cioccolata con marshmellows che era consigliata in molte pagine internet. In realtá non l´ho trovata molto buona, ad ogni modo il locale é simpatico da conoscere.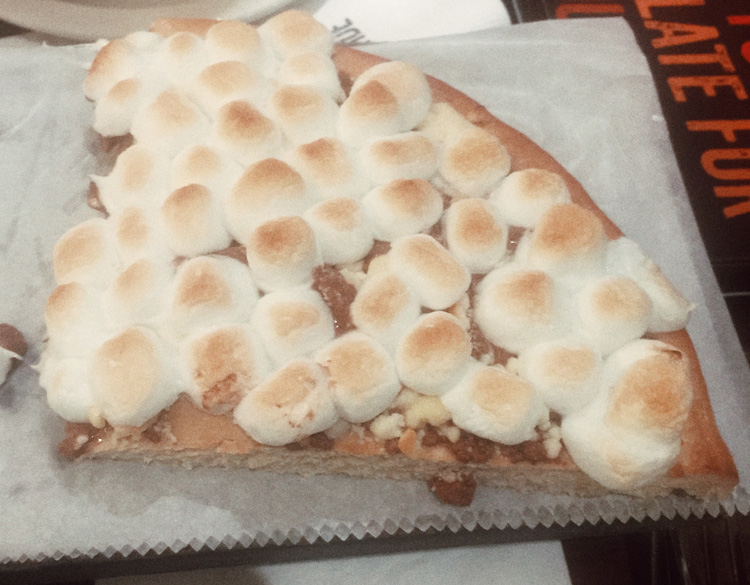 Max Brenner, Union Square
Se vuoi immergerti in un mondo di cioccolato questo é il posto perfetto! Io ho preso una cioccolata calda e una crostata di cioccolata ricoperta di marshmellows. Decisamente la colazione piú calorica della mia vita!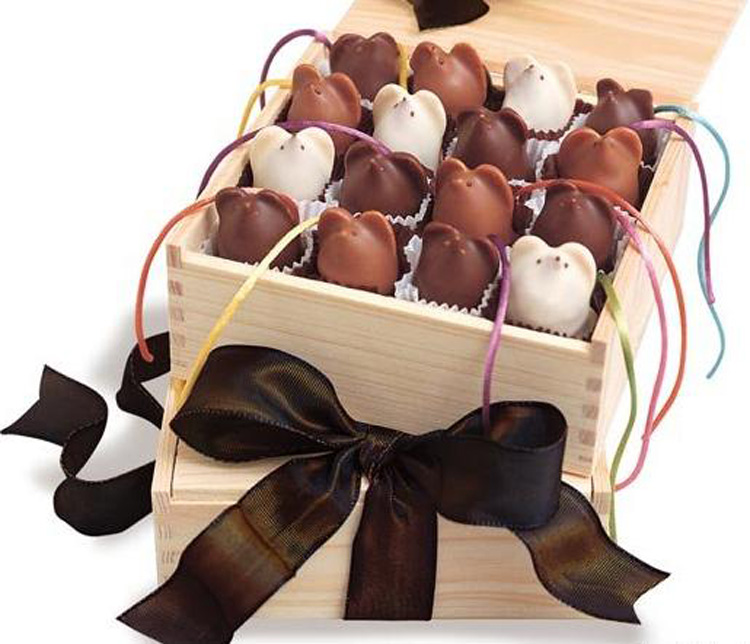 L.A. Burdick, Union Square
Deliziosa cioccolateria. I cioccolatini sono un opera d´arte e la cioccolata calda buonissima! Perfetta per riscaldarsi durante le fredde giornate invernali di New York!